29 May

Letter of thanks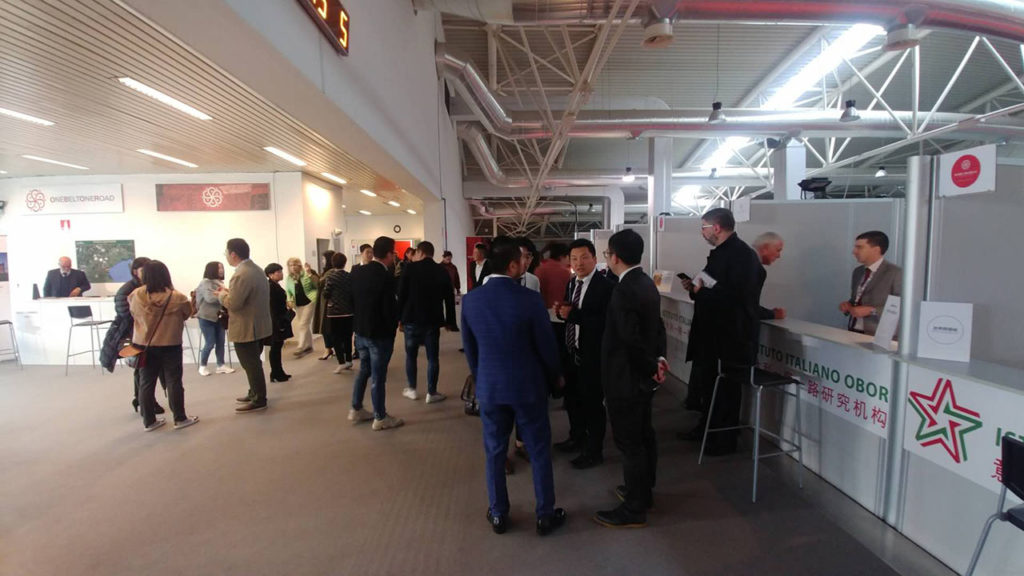 OBOR Exhibition 2019 17-19 MAY 2019
Respectable Authorities, dear colleagues and friends, OBOR Exhibition 2019 has just ended, allowing us to reach a very important result.
This zero-edition made it possible for the first time to gather all the major Sino-Italian actors under one name, and present ourselves as the first major platform for economic, commercial and cultural relations between Italy and China, within the One Belt One Road program / Belt and Road Initiative.
A path started last September in Chengdu with the signing of the OBOR Agreement by Pietro Piccinetti, CEO of Fiera Roma, with the presence of Deputy Prime Minister and Minister of Economic Development Luigi Di Maio, Undersecretary Michele Geraci and Italian Ambassador in Beijing Ettore Sequi; path and continued in China with an important road show that touched eight cities (Beijing, Shanghai, Chongqing, Shenzhen, Xi'an, Tianjin, Hangzhou and Guiyang) that offered OBOR 2019 project to meet more than 500 local businesses and institutions.
Over 50 companies, (40 Chinese and 10 Italian) have joined this 'preview' of the OBOR Exhibition and welcomed the companies that arrived at Fiera Roma for B2B, creating constructive and participatory meetings. A rich schedule of events was also in program, including conferences, forums and workshops, intensely debated and participated, with influential Italian and Chinese guests, as well as with the presence of representatives of institutions and companies from all over Italy – and beyond.
During our three days, numerous new channels have been opened and many negotiations have begun between the participating companies, and further initiatives parallel to OBOR Exhibition are taking place in these days within our web platform.
A non-obvious success that we are ready to replicate, and indeed to grow, in the coming years. We express our gratitude to the Italian Ministry of Economic Development, to the Italian Embassy in Beijing, to the Italian Consulates in Shanghai, Chongqing and Guangzhou, to the Chinese diplomatic network, to the ICE-ITA offices, to the Rome Chamber of Commerce, to Lazio Innova/Regione Lazio and to Roma Capitale. Our sincere thanks also go to the CCPIT network and to the local authorities of the Chinese cities who welcomed us and hosted us during the road show for the enormous institutional support provided to our event.
Finally, our special thanks go to the Chinese Entrepreneur Business College in Europe, to the Chinese community in Italy and to our partners Associna, Italian Chinese Chamber of Commerce, CUEIM, Élite China Academy, Italy China Foundation, Italy-China Link and Vento d'Italia, for having promoted and supported the participation of companies in our event.
We are sure that this is only the beginning of a journey that we will take forward during this and next year, and that will culminate with the OBOR Exhibition 2020 and with new initiatives still strongly centered on the Italian-Chinese cooperation, within the framework of One Belt One Road.
In the coming weeks, we will be providing further updates on the channels of our Institute on the continuation of the activities started last week at Fiera Roma. On our behalf and our work teams in Italy and China we thank you again and send you our best regards
Signed
Michele De Gasperis
Presidente Istituto Italiano OBOR
Pietro Piccinetti
CEO
Fiera Roma
Download pdf